MICHAEL GARVIN
PRINCIPAL DIRECTOR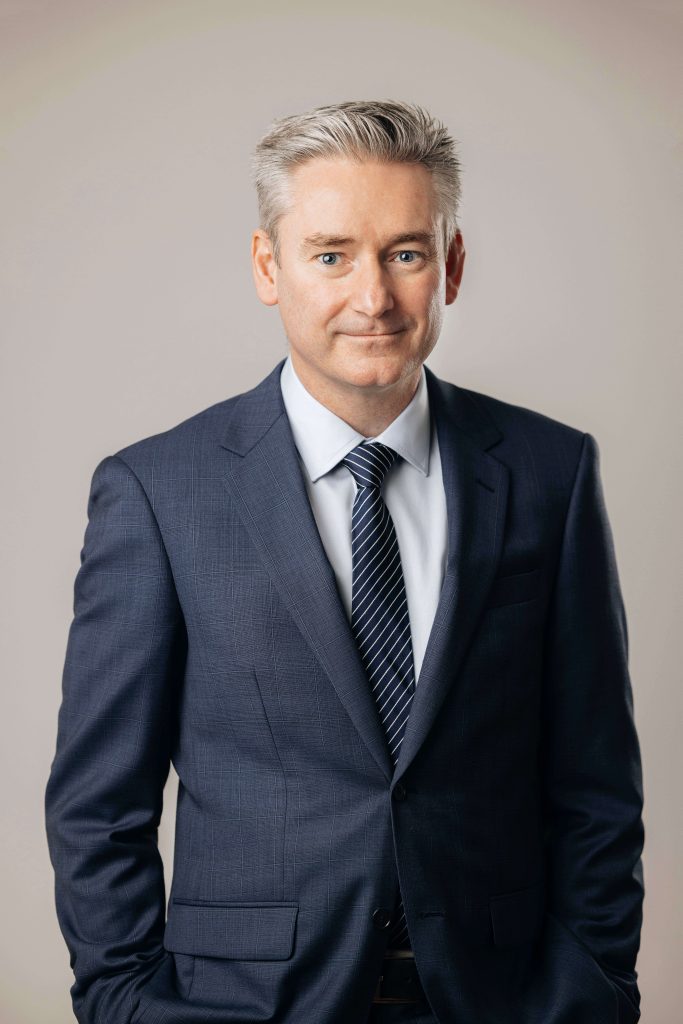 Phone: (02) 9290 1177
Fax: (02) 9290 1181
Email: mgarvin@uwe.com.au
About
Michael was admitted as a solicitor in 1997, and practices in the areas of commercial litigation, insolvency, corporate law and commercial law.
Michael became a Principal Director of Uther Webster & Evans in 2017.
Areas of Practice
Michael advises and acts for creditors, individuals, companies and their directors, liquidators, administrators, and trustees in bankruptcy.
This involves proceedings predominantly in the Supreme Court of New South Wales, and the Federal Court of Australia, including proceedings concerning professional negligence, breach of equitable duties, property disputes, the Corporations Act, disputes between shareholders and business partners, and business reconstruction or "turnarounds".
Michael also assists clients with transactional matters, including business sales and licenses, commercial contracts, employment agreements, and loan and security agreements.
Results
Michael has been involved in a number of complex litigation matters. The Judgments for some of those matters can be found here:
Alam v Quest Enterprises [2006] NSWSC 752
Quest Enterprises (NSW) Pty Ltd v Cassaniti [2007] NSWSC 519
Alam v Cassaniti, in the matter of the Bankrupt Estate of Sam Cassaniti [2007] FCA 598
Stafford & anor v Kekatos & anor (No 4) [2008] NSWSC 1338
Stafford & anor v Kekatos & anor (No 3) [2008] NSWSC 1093
Kekatos v Stafford [2009] NSWCA 219
IFX Markets Limited v Rappaport & Anor [2009] FMCA 893
In the matter of Anton Fabrications (NSW) Pty Ltd – Bentley Smythe Pty Ltd v Anton Fabrications (NSW) Pty Ltd [2011] NSWSC 186
George v Webb & ors [2011] NSWSC 1608
George v Webb & ors [2012] NSWSC 86
Abraham v Abraham [2015] NSWSC 785
Ezystay Systems Pty Ltd v Link 2 Pty Ltd [2014] NSWSC 180
Ezystay Systems Pty Ltd v Link 2 Pty Ltd [2015] NSWSC 1105
Ezystay Systems Pty Ltd v Link 2 Pty Ltd (No 2) [2015] NSWSC 1594
Greyhound Racing New South Wales v Leslie [2019] NSWSC 1591 (15 November 2019)
Greyhound Racing New South Wales v Leslie (No 2) [2019] NSWSC 1706 (2 December 2019)
Warner Capital Pty Ltd v Shazbot Pty Ltd [2020] NSWCA 121 (25 June 2020)
Shazbot Pty Ltd v Warner Capital Pty Ltd (No 3) [2023] NSWSC 527 (18 May 2023)
Shazbot Pty Ltd v Warner Capital Pty Ltd (No 4) [2023] NSWSC 1001 (22 August 2023)