VIVIAN EVANS
PRINCIPAL DIRECTOR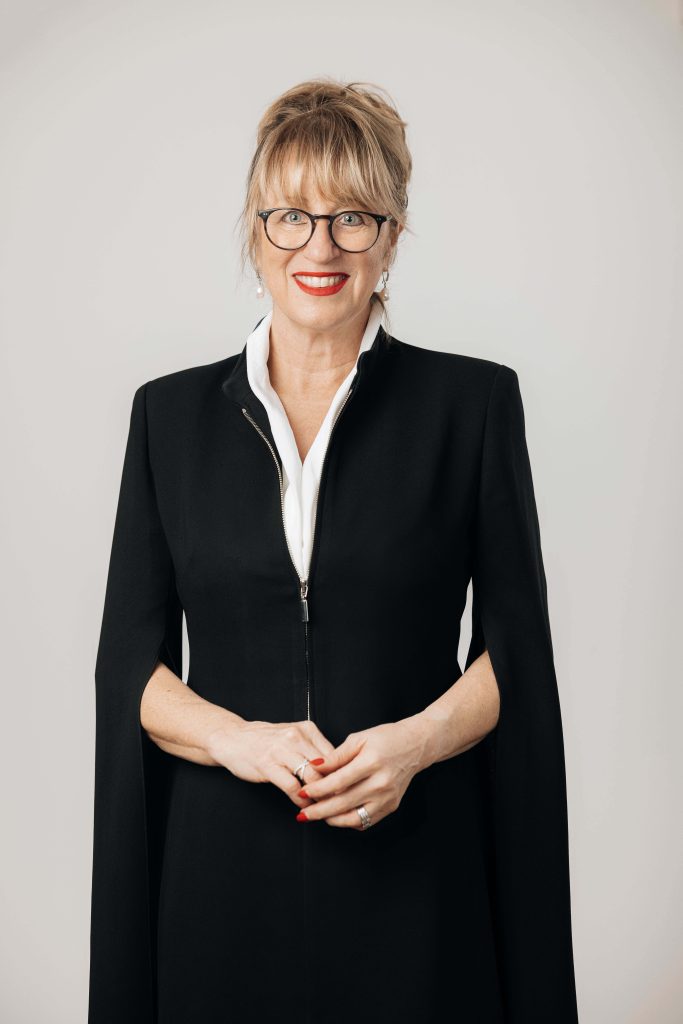 Phone: (02) 9290 1177
Fax: (02) 9290 1181
Email: vevans@uwe.com.au
Begin your estate planning with Vivian now using our secure online platform
Begin your family law enquiry with Vivian now using our secure online platform
About
Vivian Evans has been a Principal Director at Uther Webster & Evans since 1990 and has developed a strong reputation in the areas of succession, wills and estate litigation, mediation and planning, crime, commercial, equity and corporate litigation, and family law.
Client Approach
Vivian has substantial experience and takes an individual, practical, empathetic and client focused approach to each of her matters, promoting the firm objective to resolve matters as efficiently and cost-effectively as possible.
Areas of Practice
Vivian is highly regarded as a solicitor in the following areas:
Wills and Estate, Probate, Succession Law and Equity: including estate disputes and family provision claims under the Succession Act as well as providing advice on Wills, succession planning and Power of Attorneys. Vivian has been recognised by her peers as a leading solicitor in this area since 2016 until present in the Doyle's Guide and has acted in many high profile and complex cases including many reported decisions.
Criminal Law: Vivian has been involved in serious criminal matters for the past 36 years. Vivian is experienced in all aspects of crime, ranging from white collar crime to conspiracy, murder, taxation matters, ASIC prosecutions, Commonwealth Prosecutions, fraud, drug matters, sexual assaults, serious driving offences, and assaults. Her work has been in all courts, ranging from the Local Court through to the Supreme Court, Court of Criminal Appeal and the High Court of Australia and other states of Australia. Vivian has represented many clients in Royal Commissions, Special Commissions and Inquires and has been recognised by her peers as a Leading Defence Solicitor since 2017. Vivian has worked in many high-profile criminal cases and inquires and works with Sydney's most talented and experienced barristers. Vivian most recently assisted the Victims of Crime Commission in the ACT Board of Inquiry into the Lehrmann matter.  She assists Victims of Crime and their families in dealing with police, at inquests and seeking compensation. Vivian was the solicitor for the family of Scott Johnson who successfully secured a third Inquest into Scott's death which resulted in the perpetrator being arrested, charged and sentenced for the offence.
Commercial law: acting for individuals, directors of companies, liquidators, administrators and trustees in bankruptcy, providing advice in commercial litigation and complex corporate matters.
Civil Litigation: acting in jurisdictions that include; Equity, Professional Negligence, Commercial and Corporate matters, proceedings in the Local Court, District Court, Supreme Court, Federal and Federal Magistrates Court, and Court of Appeals.
Family Law: Vivian started her career in family law and has practiced in this area consistently throughout her career. She now assists the family law team at Uther Webster & Evans in complex matters, assisting particularly in property settlements and negotiations troubleshooting which on occasion requires her skills in insolvency, criminal and succession issues.
Debt recovery and Insolvency matters: Vivian jointly owns and manages Capricorn Credit Pty Ltd, debt recovery mercantile agents.
Results
Below are some of the cases Vivian has been involved in. However, she is proud of the fact that the majority of her civil cases have been resolved without the need for a final court hearing.
Criminal
RPS v R [2000] HCA 3; 199 CLR 620; 168 ALR 729; 74 ALJR 449 (3 February 2000)
Regina v Massei [2005] NSWSC 1030 (2 September 2005)
KWOK v REGINA (No. 2) [2007] NSWCCA 314 (15 November 2007)
R v Skorin [2005] NSWCCA 276 (11 August 2005)
Binnie v R [2010] NSWCCA 14
R v JH [2014] NSWSC 1878 (12 December 2014)
R v Joffe; R v Stromer [2015] NSWSC 741 (12 June 2015)
Kearsley v Regina [2017] NSWCCA 28 (22 March 2017)
JOHNSON; Inquest into the death of Scott Russell Johnson (2011/389543) [2017] NSWCorC 71 (30 November 2017)
Yu v R [2018] NSWCCA 201 (19 September 2018)
Palmer v R [2018] NSWCCA 205 (21 September 2018
Abbas v NSW Commissioner of Police [2019] NSWSC 588 (17 May 2019)
Doyle v Commissioner of Police [2020] NSWCA 11 (14 February 2020)
Brierley v R [2022] NSWCCA 26 (18 February 2022)
Civil/Probate/Commercial
Kazzi v Raptime Pty Ltd trading as Community First Real Estate and Anor. [2006] NSWSC 1261 (24 November 2006)
Alam v Cassaniti, in the matter of the Bankrupt Estate of Sam Cassaniti [2007] FCA 598 (10 April 2007)
AB v CD [2007] NSWSC 1474 (17 December 2007)
Ron Medich Properties Pty Limited v McGurk [2010] NSWSC 552 (26 May 2010)
Coco v Westpac Banking Corporation [2010] NSWCA 305 (12 November 2010)
Coco v Westpac Banking Corporation [2010] NSWSC 457 (14 May 2010)
Murakami v Wiryadi & Ors [2010] NSWCA 7 (15 February 2010)
Davis v Davis [2014] NSWSC 234 (14 March 2014)
Dimarti v Dimarti [2015] NSWSC 97 (20 February 2015)
RHG Mortgage Limited v Rosario Ianni [2015] NSWCA 56 (18 March 2015)
Abraham v Abraham [2015] NSWSC 785 (19 June 2015)
Re Estate GR, deceased [2015] NSWSC 1584 (26 October 2015)
Fordham v Environment Protection Agency [2018] NSWCA 167 (1 August 2018)
Estate Grundy; La Valette v Chambers-Grundy [2018] NSWSC 104 (15 February 2018)
In the matter of Cupit & Aboud as trustees of the Australian Trust [2020] NSWSC 1715 (23 November 2020)
McNamee v Martin as Financial Manager for John Boden McNamee [2021] NSWSC 568 (20 May 2021)
Refalo v Gatt [2021] NSWSC 926 (28 July 2021)
Deputy Commissioner of Taxation v Shi [2021] HCA 22 (4 August 2021)
Abdi v Abdi [2022] NSWSC 423 (12 April 2022)
Re Estate Soulos [2022] NSWSC 1507 (7 November 2022)
In the matter of Wonga Pastoral Development Co Pty Ltd [2023] NSWSC 133 (23 February 2023)
Troy Douglas in his capacity as trustee for the Douglas Family Trust v Belmore 88 Pty Limited [2023] NSWSC 152 (28 February 2023)
Awards
2023 Recommended Criminal Defence Lawyer (Sydney)
2023 Leading Wills & Estates Litigation Lawyer (NSW)Leading Wills & Estates Litigation Lawyer (NSW)
2022 Recommended Criminal Defence Lawyer (Sydney)
2022 Recommended Wills & Estates Litigation Lawyer (NSW)
2021 Recommended Criminal Lawyer (NSW)
2020 Recommended Wills & Estates Litigation Lawyer (NSW)
2019 Recommended Wills & Estates Lawyer (NSW)
2018 Leading Wills & Estates Litigation Lawyer (NSW)
2017 Recommended Wills & Estates Litigation Lawyer (NSW)
2017 Recommended Wills & Estates Litigation Lawyer (Australia)