KAY HUNTSMAN
FAMILY LAW DIRECTOR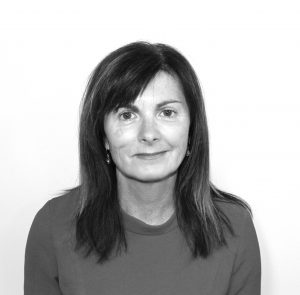 Phone: (02) 9290 1177
Fax: (02) 9290 1181
Email: khuntsman@uwe.com.au
Background
Kay was admitted as a Solicitor of the Supreme Court in December of 1988, having graduated with a combined Bachelor of Laws/Bachelor of Economics degree from Macquarie University.
Between 1989 and 1993, Kay worked in suburban practices in the family law and commercial litigation jurisdictions. Between 1993 and 2001, Kay was contracted to the Australian Taxation Office to conduct administrative reviews of child support, gaining invaluable legal and practical knowledge of the child support scheme. Kay was also the NSW representative of the Child Support Agency's Peer Review (Quality Assurance) Program and the NSW representative on the National committee established to draft operational Practice Directions.
Since 2001, Kay has been employed by Uther Webster and Evans as a family law solicitor. In 2007 she was appointed a Senior Associate and on 1 July 2012 was made a Partner. Since the firm's incorporation on 1 July 2016, Kay has been a Director.
Kay manages the family law department, working with our other family law solicitors, Nicole Evans, Jessica Swain, Bianca Nati, and our family law para-legal, Nikita Ward.
Practical approach to cases
The goal in all matters is to resolve disputes in relation to property and parenting as amicably and cost-effectively as possible. With 28 years' post-admission experience, Kay has developed an approach to matters that is sensitive yet highly practical. Wherever possible, a conciliatory approach is taken to resolve a dispute. Kay has extensive experience in negotiation and is an excellent communicator. She has access to a pool of retired Justices of the Family Court and experienced Barristers for the purposes of formal Mediation.
If a negotiated settlement is not possible, Kay has considerable litigation experience in relation to interim and final hearings (in the Family Court and the Federal Circuit Court). She also has a highly experienced pool of Counsel specialised in family law with whom she works closely in relation to litigated matters.
Case results
Representing the Father in a Family Court case involving allegations of sexual abuse, levied against the Father by the Mother. The Court ultimately ordered that the children live with the Father and that they spend limited and supervised time with the Mother. This was a complete reversal of the arrangement that had existed since separation.
Representing the Mother in a successful relocation case, whereby the Court permitted the Mother to relocate with the children from Sydney.
Representing the Mother of a young child in relation to an application by a Grandfather for time with the young child. The Grandfather's application was summarily dismissed, sparing the Mother a full hearing in respect of the matter.
Representing the Husband in a successful Appeal to the Full Court of the Family Court involving a complex issue in respect of property and the Home Building Act (NSW).
Assisting, and liaising with, Lawyers based in an overseas jurisdiction in relation to litigation, commenced in that jurisdiction by the donor, in respect of a child of a same sex couple, including advice in relation to the Family Law Act, 1975, given the Australian citizenship of the birth mother of the child.
Representing Husbands and Wives in numerous property settlement matters where favourable Judgments were obtained.
General
Kay's warm but firm approach to clients has enabled her to develop a strong family law practice within the firm, a practice now staffed by three family law practitioners.